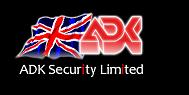 Links
Got a Kindle? Put something worth reading on it.
Services.
I've always installed bells-only intruder alarms. I don't get involved with monitored systems (too much trouble), fire alarms (too scarey) or wire-free systems (too rubbish).
I do some electrical work though nothing that involves 'Part P' work, CCTV systems and maintenance contracts starting at £30.00 per year. I provide a 24 hour call-out service and can repair or upgrade pretty much any burglar alarm system.
Some useful links;
For detailed, specific information and advice about any intruder alarm system go here.
The site is manned by experts with vast knowledge and experience which they provide absolutely free.
Got a Kindle? Put something worth reading on it;